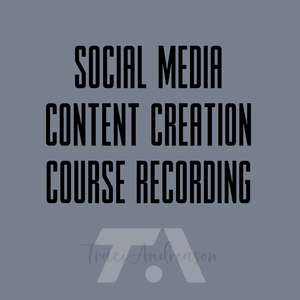 This is a recorded live virtual course all about social media content creation as an injector. Working as an injector is time-consuming on its own. Traci has dialed in content creation processes with quick and easy ways to deliver professional-quality content. Social media is a powerful marketing tool, but it doesn't need to consume us!
In this course, will cover video editing, photo taking tips, before and after creation, Canva editing, brand kits, font kits, color palettes, Instagram posts, carousels, reels, and more!
This video is 1.5 hours and is a recorded Zoom course. Link to course will be available after order is submitted.