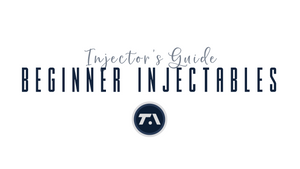 Beginner Injectables Virtual Course
Comprehensive virtual course covering tox, cheek filler, lip filler, adverse event management, anatomy, business tips and more! Prerequisite for a beginner training with Traci Andreason.
Take me to the Virtual Course!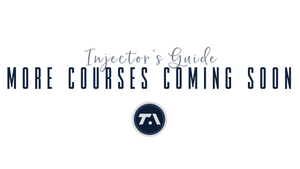 Stay tuned....
More amazing course content is in the works!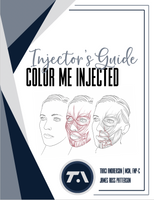 Color your way to mastering facial anatomy!
Every injector should have a solid understanding of facial anatomy in order to provide safe AND effective injections. This amount of knowledge can be daunting, but not nearly as daunting when you're coloring!
I want to color!
PRODUCTS
Beginner Tox Video

Gold Vibration Tool

Clip-On Ring Light
testimonials
Traci is such a great injector and trainer!! She is so knowledgeable and she really spends her time educating on anatomy and proper technique to ensure that safety is her number one priority. She is so personable and meticulous. The clients of the injectors that she trains come out looking so natural and beautiful just as her own do. It's really amazing that she shares her knowledge and amazing abilities with the world! I'm so grateful to learn from Traci!!

Tayler
I was so impressed with the course content and with Traci's knowledge of facial anatomy, safety, and injection techniques. We learned about advanced techniques using the cannula technique to the tear trough, nasolabial folds, jawline, and chin. I walked away with confidence that I now have the tools that I need to be a safe injector. Traci is someone who is detail oriented, patient, empowering, fun, and someone you can trust in this field of aesthetics. I would highly recommend her training courses to anyone!

Chelsi
Traci is so talented and very knowledgeable about injections. She is very in tune with the latest trends and education in the aesthetics industry. I look forward to learning more from her in the future!

Shana