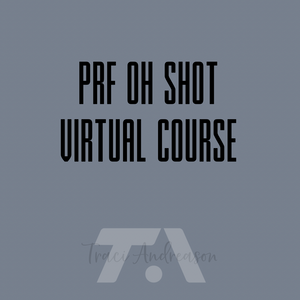 This course is all about using PRF to improve sexual function and intimate health. Traci will inject Geni, a silicone model of a vagina, to pinpoint exactly where injections are done. Traci will also discuss PRF processing, patient selection and consultation, applicable anatomy, numbing protocol, and other treatment tips!
This course is a recorded live Zoom course and includes the Q&A sessions that occurred after the course ended.
Please purchase using an email you can access for the course link, which we be sent out shortly after your purchase is complete.
The course length is 56 minutes.
This course is an example of Traci's technique and should not be used as medical advice. Traci and Injector's Guide are not liable for any issues arising out of implementing any of the procedure into practice. We strongly recommend hands-on training and anatomy education prior to implementation of this procedure.
Please respect copyright and Traci's time and effort by not sharing or recording the video course or its contents.